Don, Al, Dallas and Rook are joined by their pal Dave to discuss comics! Specifically Rook's new pile of comics (including the Walking Dead).
Dallas reviews Eddie Campbell's autobiography ALEC and we touch on Miracleman once again.
Rook's son Chris drops by and poses the question: who are your favorite comic book heroes and villains?
MUSICAL SPOTLIGHT: Strung Out
Alec By Eddie Campbell
Who Also Did Bacchus • From Hell • The Fate Of The Artist
Indestructible Hulk Has Five More Issues To Keep Rook As A Reader.
On The Other Hand, Thor God of Thunder Seems To
Have Rook Reading For The Long Haul.
While The Show Is In Progress, Rook's Son Chris Gives Us A Challenge,
"Who Is Your Favorite Superhero And Favorite Villain?"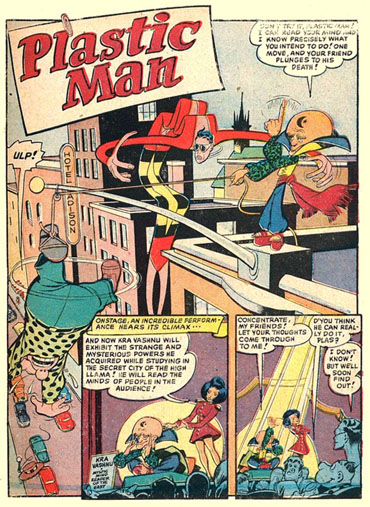 Dave's Favorite Superhero Is Plastic Man
He Also Mentioned Zatara And Zatanna.
Dave Gave Us A List Of Favorite Villains,
But Mr. Mxyzptlk Comes In At Number 1.
Al Listed Metamorpho As His Favorite Superhero.
That Must Be Why He Brings The Character Up So Many Times.
Even If He Was Nothing But Trouble, Red Skull Topped The List As Al's Favorite Villain.
No One Was Surprised When Dallas Named Kitty Pryde As His Favorite Hero.
And No One Had Even Heard Of Cirin (From Cerebus),
Yet She Was Dallas' Choice As  Favorite Villain.
Ghost Rider Is Rook's Favorite Superhero, Which Was Shocking To No One.
And Rook Chose Apocalypse As His Favorite Bad Guy.
Even Though He Likes Cosmic Superheroes That Can Fly,
Batman Topped Don's List As Favorite.
In Don's Opinion, Doctor Doom Is The Greatest Villain.
Since Starting The Challenge, Chris Felt He Could Ignore All
Order, and Named His Favorite Villain First. And That Was…
Carnage.
And Gambit Beat Out Wolverine As Chris' Favorite Hero,
Who Started Out A Bad Guy From What We're Told.
I Think We Need To Keep An Eye On This Kid.
And If You're Curious, Here Is The X-Men Arcade Game That Was Discussed.
Even If You Don't Have Any Quarters, You Can Watch Someone Else Play.