From deep within our secret lair underneath the land mass known as Florida, the Two Dimension Crew plots world domination.
Join Don, Al (A.K.A. Dr. Morbius), and Dallas as they wax poetic about their top five favorite comic runs. You may be surprised at some of their choices! We won't spoil the fun here, but listen in and get an education in comic book storytelling!
MUSICAL SPOTLIGHT: PARADA
The Incal By Alejandro Jodorowsky And Moebius.

The Man By Vaughn Bodé.
How Green Was My Lettuce By Carl Barks.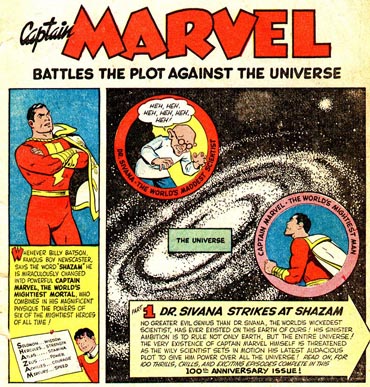 Captain Marvel Battles The Plot Against The Universe
By Otto Binder And C. C. Beck.
Heartbreak Soup By Gilbert Hernandez.
Jenifer By Bruce Jones And Bernie Wrightson.
The Final Sleep By Stan Lee, Jack Kirby And George Tuska.
The Success Story By Archie Goodwin And Al Williamson.
Mr. A By Steve Ditko (See Ayn Rand).

The Spectre Created By Jerry Siegel And Bernard Baily
But Al's Favorites Were By Michael Fleisher And Jim Aparo (With Joe Orlando).
Uncanny X-Men: The Brood Saga By
Chris Claremont,Paul Smith And Bob Wiacek.
Bone: The Great Cow Race By Jeff Smith.
Preacher: Proud Americans By Garth Ennis And Steve Dillon.
The Tale of One Bad Rat By Bryan Talbot
And This Is Beatrix Potter.
Cerebus: Jaka's Story By Dave Sim And Gerhard.