Rook, Dallas and Al get down and dirty with the 2014 Comic Con and the winners of the 2014 Eisner Awards!
Topics of discussion: Rook's flooding problems, the new Cinematic Wonder Woman, DC's television ventures, the prospect of an Ant Man movie, Avengers 2: Age of Ultron, Buzz Aldrin rocking the Infinity Gauntlet, Michael Jackson moonwalking on the moon, "The Rook" comic, leaked Deadpool footage, Game of Thrones, and G.I. Zombie.
MUSICAL SPOTLIGHT: The Jezabels
Comic Con Apocalypse Makeup Job.
Wonder Woman Movie.
Saturday Night Live Sketch.
Captain America's Broken Shield.
Buzz Aldrin And The Infinity Gauntlet.
Manhattan Projects.
Tom Strong.
Best Publication For Teens Battling Boy By Paul Pope.
Best Penciller/Inker Shaun Murphy.
Best Comics Related Book The Fifth Beatle: The Brian Epstein Story
Best Publication Design Genius Illustrated The Life And Art Of Alex Toth.
Best Painter/Multimedia Artist Fiona Staples Saga.
Best Comics Related Periodical/Journalism CBR.
Best Archival Collection Tarzan The Complete Russ Manning Strips.
Best Archival Will Eisner's The Spirit Artist's Addition.
Best Adaptation From Another Medium
Parker: Slayground By Darwyne Cooke.
Best Writer Bryan K. Vaughn Saga.
Best Writer/Artist Jaimie Hernandez.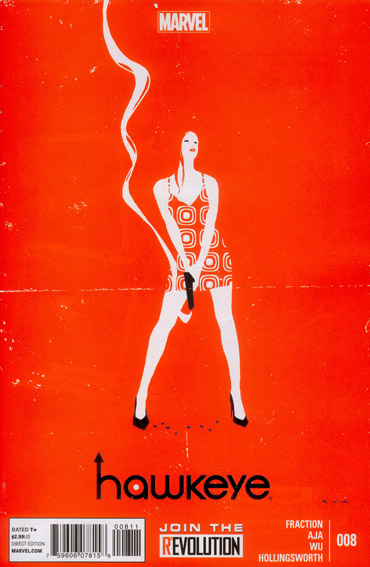 Best Cover Artist David Aja.
From A Graphic Design Viewpoint, His Covers Are Gorgeous.
Best Single Issue Hawkeye 11 Pizza Is My Business
By Matt Fraction And David Aja.
Best Anthology Dark Horse Presents.
Best New Series Sex Criminal By Matt Fraction And Chip Zartski.
Best Limited Series The Wake By Scott Snyder And Shaune Murphy.
Best Ongoing Series Saga By Bryan K. Vaughn And Fiona Staples.
Best Graphic Album Reprint Rasl By Jeff Smith.
Best Reality Based Work The Fifth Beatle.
Will Eisner Hall Of Fame Bernie Wrightson.
The Rook Is Coming Back.
The Walking Dead Comic Book.
The Walking Dead TV Show.
GI Zombie By Jimmy Palmiotti, Justin Gray And Scott Hampton.