Al questions why Carl Barks is held in such high regard, so Don spends most of the show talking about him. After that Harry Lucey, Brandon Graham, Francesco Francavilla and Stan Sakai are discussed. Al also brings up the movie Comic Book Villains, and even though he forgot to mention it, ends the show with a song by Family.
MUSICAL SPOTLIGHT: Steve Robinson
Walt Disney's Comics And Stories By Carl Barks.
Donald Duck In The Golden Helmet By Carl Barks.
Uncle Scrooge In The Flying Dutchmen By Carl Barks.
Gyro Gearloose By Carl Barks (Who Created The Character As Well).
Al Compaired The Small Lightbulbed Character To Reddy Kilowatt.
An Example Of Carl Barks' Painting.
Carl Barks In His Home Studio. He Worked Anonymously
And Wasn't Sure If He Even Had An Audience.
We Called Him The Good Duck Artist.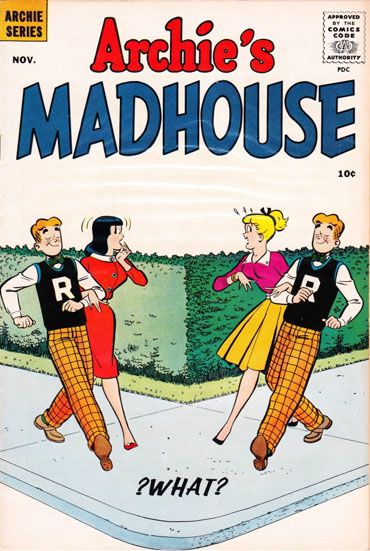 Archie By Harry Lucey.
Extremely Unique And Imaginative Multiple Warheads
By Brandon Graham, Who Completely Built His Own World.
Fil Barlow's Zooniverse Had A Complete World As Well.
Batwoman By J.H. Williams III, W. Haden Blackman And Francesco Francavilla.
47 Ronin By Mike Richards And Stan Sakai.