Join Don and Al as they explore the differences between kung fu heroes and western Superheroes. This leads to a discussion of the long-form, episodic storytelling of western mainstream comics vs. the three-act oriented stories of eastern comics. And then onto familiar ground: sequels. Somehow, Don manages to sneak in some talk of one of his favorite comics, Jack Staff. We also learn why Al is currently preferring trades and graphic novels to single issue comic books.
Up next… how science fiction has fueled the comic and movie industries for decades, and why comics are currently benefiting from taking more chances. Al brings up a great comparison with the daredevil, chance-taking music industry of the 1950's and 1960's.
And the boys wrap it up by discussing… surprise, surprise… THE WALKING DEAD.
MUSICAL SPOTLIGHT: Sampaguita
The 36th Chamber Of Shaolin.
The Heroic Trio.
The Golem.
The Amazing Adventures Of Kavalier and Clay By Michael Chabon.
The Wild Wild West.
Jademan.
Master Of Kung-Fu.
Terminal City By Dean Motter And Michael Lark.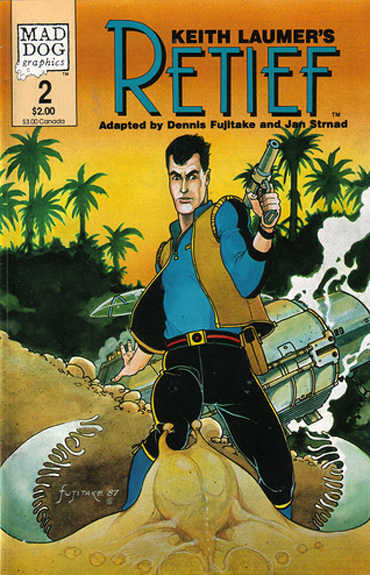 Retief By Dennis Fujitake And Jan Strnad.
Crouching Tiger, Hidden Dragon
Was The Fourth Book In The Crane – Iron Pentalogy
By Wang Du Lu.
The Silver Surfer: Ultimate Cosmic Experience By Jack Kirby And Stan Lee.
Roger Stern And John Byrne Brought Baron Blood To Captain America.
By Not Seeing The Conclusion To The Baron Blood/Captain America Story,
Paul Grist Came Up With His Own In Jack Staff.