Conversation starts out with bean counters and idea looters, then quickly cascades into movies and television shows that you only heard about as a kid. The documentary SUPERHEROES A Never Ending Battle, Inkers for John Buscema and Gil Kane are discussed (again), and the fine line between inspiration and plagiarism.
TV And Movie Comics.
The 7th Voyage Of Sinbad By Gaylord DuBois And John Buscema.
TV And Movie Comics.
TV Guide Listings From A Long Time Ago.
The Odinsword.
The Odinsword From The Mighty Thor,
By Jack Kirby, Stan Lee And Vince Colletta.
The Odinsword From Walt Simonson's Run On The Mighty Thor.
Captain America Battles Baron Blood.
In Jack Staff Paul Grist Filled In The Blanks For The
Captain America Storyline That He Missed.
Strange Kryptonite Stories Of Superman.
Oddball Jimmy Olsen Stories, Including Turtleboy.
Large Heads From DC.
Large Heads Were Shorthand For Genius At DC Comics.
Evolvo Lad From Legion Of Super-Heroes.
Al Mentioned The Upcoming Luc Besson Sci-Fi/Action
Thriller Lucy With Scarlett Johansson.
Lois Lane In The Girl with the Heart of Steel!
By Cary Bates And Kurt Schaffenberger.
Lois Lane Becomes A Black Woman.
And Looks Quite Nice.
Weird Romance From IDW.
Weird Romance Story By Joe Gill And Vince Colletta.
Marc On The Man's Side.
And Even Though It Wasn't Talked About, Al Wanted This
Odd Cover Posted To The Blog. Pretty Nice, In A Disturbing Way.
By Spoon!
The Jay Meisel Story
Wacky Man: The Rise of a Puppeteer.
The Avengers.
X-Men.
West Coast Avengers.
Cloak And Dagger.
Watchmen By Alan Moore And Dave Gibbons.
Dr. Druid.
Moondragon.
John Buscema Pencils.
John Buscema Inks.
Ernie Chan Inks Over John Buscema.
Alfredo Alacala Inks Over John Buscema.
Gill Kane Inks.
Gil Kane Inks.
John Broome Inks Over Gil Kane.
Wally Wood Inks Over Gil Kane.
Klaus Jansen Inks Over Gil Kane.
Gil Kane Inked By Dave Cockrum.
Gil Kane Inked By Rudy Nebres.
Keith Giffen Channeling Jack Kirby, With Scott Koblish Inks.
Keith Giffen Channeling Jose Munoz.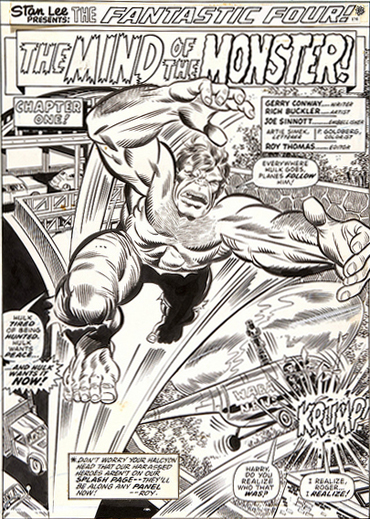 Rich Buckler Channeling Jack Kirby.
Mike Hoffman Channeling Frazetta.
The Page Don Wanted To Tear Out.