Two hundred episodes in and still no direction. Enjoy!
MUSICAL SPOTLIGHT: Arkasia • Alex Chilton • Puffy AmiYumi
DOWNLOAD
200 Episodes In And Still No Direction.
Thank You James Perry!
Here Is A Video For Episode 200 By James Perry.
The Two Dimension Cyclops Made By BBMakeArt.
The Two Dimension Buttons.
Fat Entitled Bastards.
Tales Of Syphain.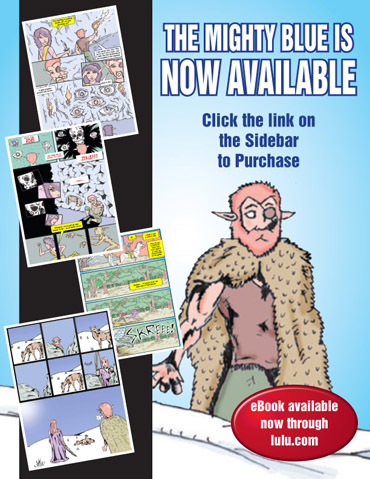 The Mighty Blue.
Tigra The Were-Woman From 138. Al's Favorite Episode.
And 137 Is Another Episode Don Picked.
Star-Lord From 117. Don Remembers This Episode Fondly.
Promethea From 67. Dallas' Favorite Episode.
Both Dallas And Rook Chose 102 As A Favorite.
Rook Picked The Infamous Episode 50 As His Favorite.
But Watch Out, It Will Test Every Fiber Of Your Being.
These Weren't Mentioned, But A Few Episodes
From The Earlier Days That Al And Don Liked Were…
04 | Artists We Didn't Like As Kids
05 | Archie Comics
10 | Underrated Artists
Fun And Games.
Transformers Sticker Book.
Transformers Sticker Book.
Batman: The Animated Series Sticker Book.
Rise Of The Midnight Sons.
Rook Was Not A Fan Of All-New Ghost Rider.
Dorbz Ghost Rider.
Teen Titans.
Hi Hi Puffy AmiYumi.
The Animated Film Wizards.
Vaughn Bode's Cobalt 60 And The Inspiration To Wizards.
The Hobbit.
Return Of The King.
The Few 4 By Sean Lewis And Hayden Sherman.
The Few 4 By Sean Lewis And Hayden Sherman.
Al A.K.A. Doctor Morbius From Slow Robot A Go-Go
Is Joined By MöW To Finish Everything Out. Enjoy!
The Flaming Carrot By Bob Burden.